Additional Products Greenville SC
Screen & Sun Rooms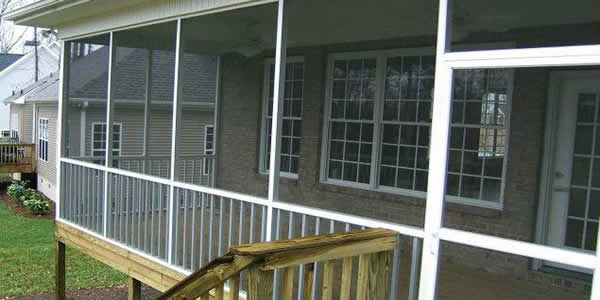 American Made Windows Upstate SC offers a wide variety of solutions for adding a screen or sun room to your home.  Whether you convert an existing porch or patio into a screen or sun room from scratch, American Made Windows Upstate SC has a solution to meet your needs.  Our screen and sun room systems reduce construction time drastically, so you could be enjoying your new room in a couple of days!
Vinyl Handrails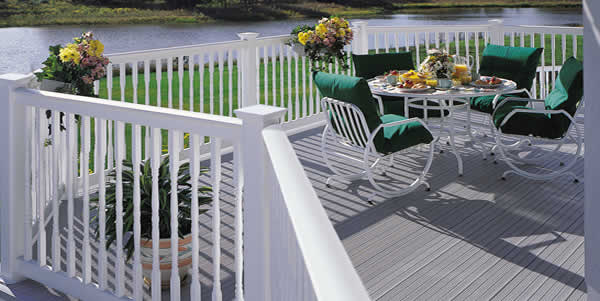 Maintenance-free vinyl handrails fabricated with American-made vinyl.
Variform by PlyGem Siding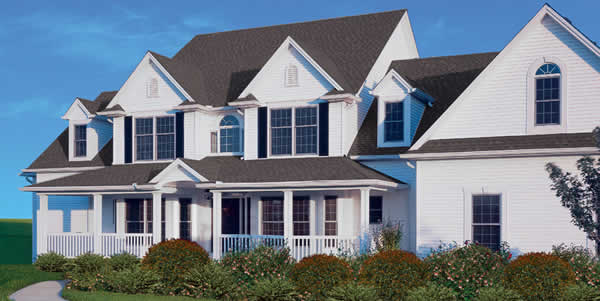 Ply Gem siding brands offer a beautiful choice for your home. From lap styles to shingles and shakes to insulated siding and designer accents, there are Ply Gem products in the style, color and price range you need to bring your vision to life.  And since they're built right here in North America, you can take pride in their superior quality.
Seamless Gutters & Raindrop Gutter Guard
We believe that a gutter system is not complete without a gutter guard. Gutters are supposed to take water away from the home. If they are clogged, then the water overflows and ends up running down the side of the home and eventually causing foundation problems.
Roofing
Get trustworthy, dependable, and extensive roofing from American Made Windows Upstate, SC, your trusted roofing contractor in Greenville, SC.